TGGA QUARTERLY NEWSLETTER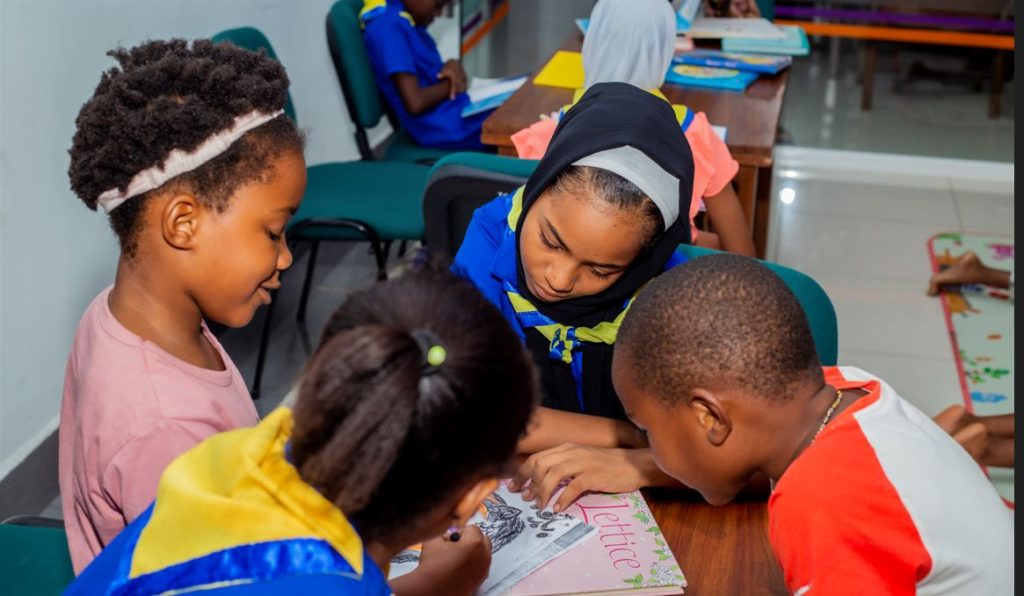 This 1st Quarter 2022 TGGA Newsletter portrays the talents and efforts shared by our regional and Young Leaders who are coming up strongly, strategically, and promising. The editorial team tried to cover as much as possible all the Guiding activities done in the regions and also highlights how TGGA touches the lives of girls and young women through its guiding programs. Our focus on strengthening the quality of the girl guiding experience through a partner-to-partner institution capacity building in Girl Led on action on Climate Change, Girl Powered Nutrition, resource mobilization,social entrepreneurship projects, and financial management has seen most of the young women prosper and become reliable citizens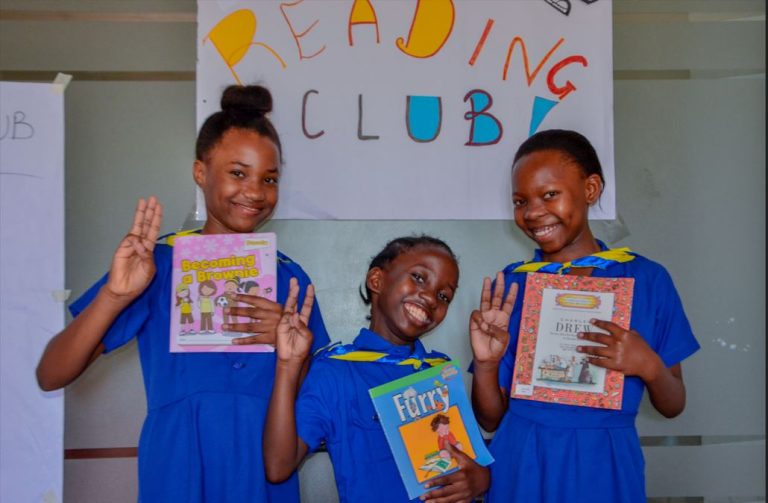 We are delighted to invite you all to read our beautiful newsletter for the fourth and last quarter of the year 2021. The Vol 1 no 5 newsletter details all of the wonderful activities and events organized by the Tanzania Girl Guides Association's dedicated, innovative, and hardworking staff and volunteers. From green tech campaign activities in the Tanga region to community actions for
girls' menstrual hygiene education, the commemoration of 16 days of activism campaigns, the celebration of International Day of the Girl Child, and, most importantly, the ability to hold our National Council Meeting in accordance with our constitution. It's been an incredible quarter filled with wonderful memories. We have seen incredible young women take on National Leadership roles and serve on the National Executive Board. This illustrates TGGA's faith in young women, as our mission emphasizes the necessity of allowing young women to progress in diverse leadership roles and demonstrate their potential.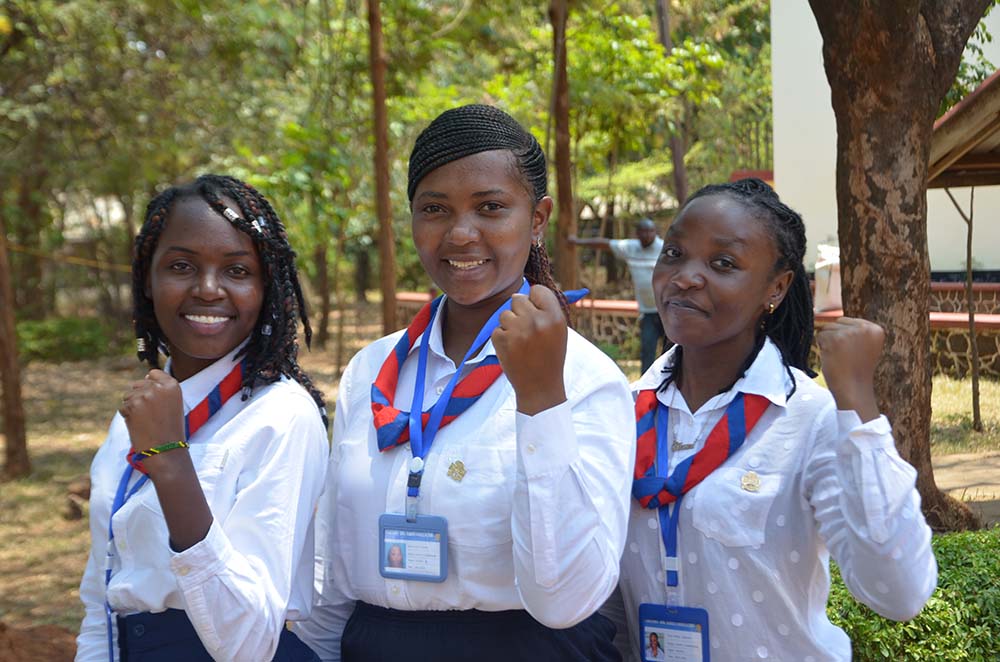 This Newsletter features some of the feelings associated with having
been able to achieve some monumental milestones planned for the
quarter. From having 3500 new members recruited in a marginalized
region to having the climate change program hit the ground by training Girl guides on Rainwater Harvesting through Greentech campaign; From enabling girls to lead their lives with confidence through WAGGGS leadership model training to having more girls commit to speaking out about food systems on the celebration of International Youth Day; From being able to connect young leaders through our first ever 'young leaders' connect event to running Reading Club with
girls as young as 7 years old. The work done in this quarter is a perfect reflection of our restless efforts to advance life conditions of girls and young women in Tanzania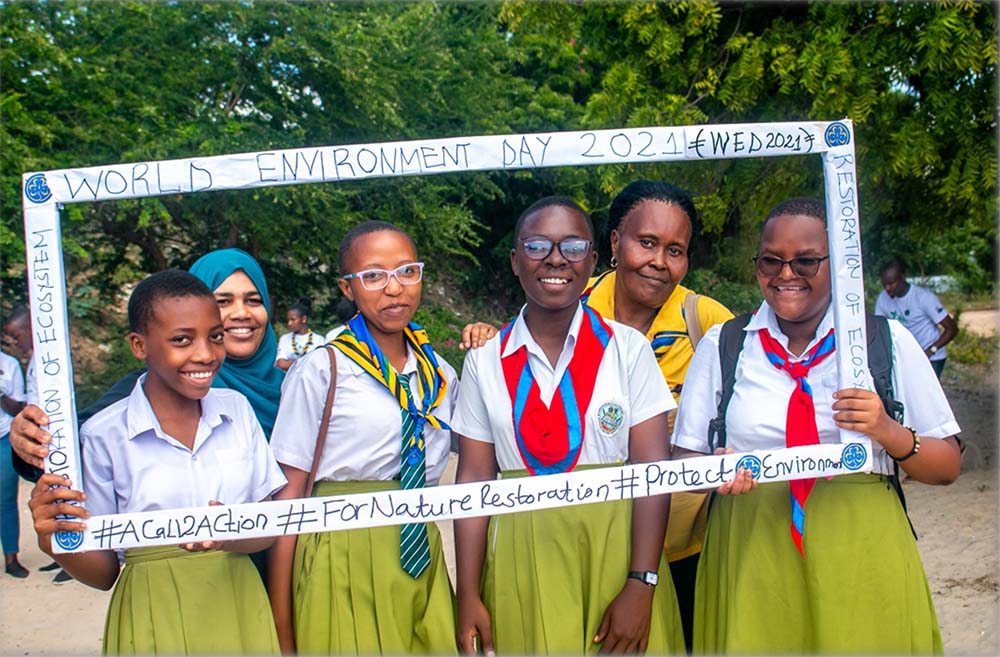 Talking of TGGA goals, building leadership capacity, life skills, visibility at the national and international level, and implementation of WAGGGS initiatives, there is no way we can avoid commending the
great role which is being played by the TGGA young leaders. This vibrant team has played a great role in making guiding life more exciting and rewarding. Be our follower on TGGA social media and keep the guiding candle burning. Our humble appreciation should also go to TGGA partners and a very specific salute to ITV. This Newsletter highlights how TGGA touches the lives of girls and young women through its guiding programs
Reflecting on our beautiful piece of work, TGGA appreciates everyone who contributed their thoughts, time, and energy towards the production of it. Much has been observed during the first quarter like
positive ideas, exciting activities, patience, teamwork, encouragement, and hard work, making the completion of this work possible. The good work, which is displayed here highlights several activities which had been performed during the first quarter. Thank you to everyone whose contribution has
added value to this great work.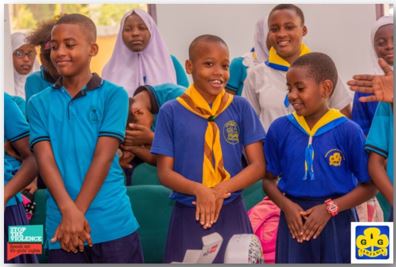 Welcome to our Vol 1, No 1 Quarterly Newsletter. TGGA would like to congratulate the editorial team; TGGA management and the YESS Girls 2020 for making this long-awaited dream come true. This Volume is just the beginning of the many plans we had in store for the guiding family. Articles featured here are an indicator of the great plans and many more
to come. WAGGGS initiative counts a lot in most of our successes. Our humble appreciation goes to those who made this come true.
Thank you, once again, to the TGGA alumni for spearheading our achievements
and making a difference in our community at large.